While our competitors might label it as "Ultimate" or "Reference", we simply refer to it as icOn 5.
The long-awaited icOn 5 is now available for order.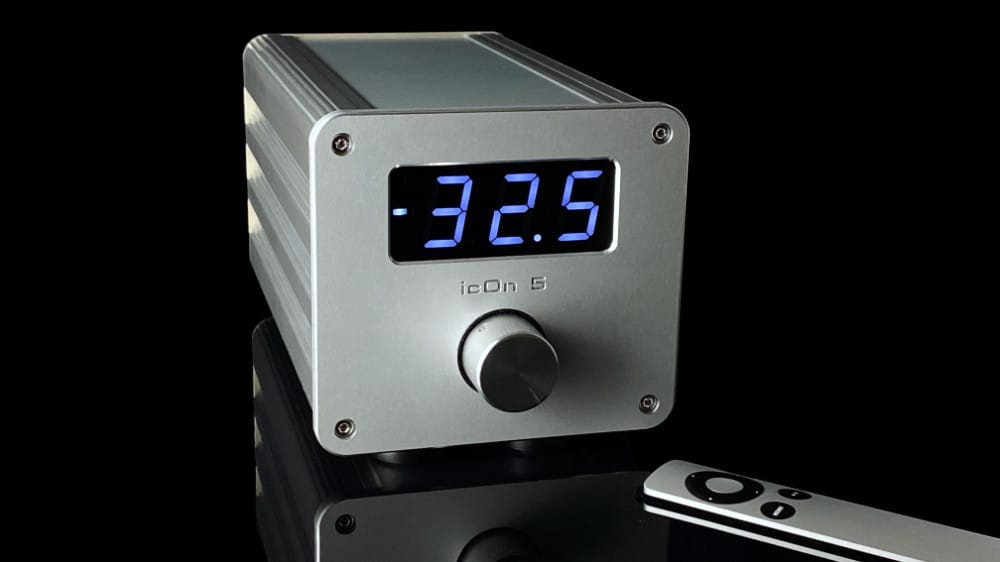 While our competitors might label it as "Ultimate" or "Reference", we simply refer to it as icOn 5.
The long-awaited icOn 5 is now available for order.
What is the icOn 5?
The icOn 5 isn't just a typical remote-controlled passive preamplifier. It can also operate purely passively, however, we've named it an "AVC line control unit" due to the additional active circuits it incorporates. The icOn 5 features a new (Slagle) autoformer that distinguishes itself with lower inductance, a larger air gap, and improved linearity. These factors contribute to a livelier and more natural sound profile. The lower inductance requirement led us to design an input buffer that can be easily bypassed with the remote.
The step configuration is also distinctive, providing 136 steps over an 83 dB range, spanning from -80 dB to +3 dB. Adjustments from -48 to +3 dB are in 0.5 dB increments, and adjustments from -80 dB to -48 dB are made in 1 dB steps. Additionally, a remote-controlled "tilt" function reminiscent of Quad systems is included. This is an excellent choice for audiophiles seeking precise fine-tuning or for those who have reservations about the capabilities of purely passive preamps.
We're confident that the icOn 5 represents a significant enhancement in every aspect. It stands as our most advanced "science"-driven solution for best sound quality possible.
Designer of IcOn preamps
Why did I design the new icOn5?
Over the past years, I have consolidated my experience and the feedback of several hundred audiophiles worldwide, whether or not they purchased an icOn preamp. They shared their unresolved problems and dreams of their perfect system, which spanned a wide range of priorities, wishes, objective, and subjective opinions. After working in this sector for seven years, I now have a better understanding of everything. I have found repeating patterns and identified some unresolved problems which I wanted to rectify…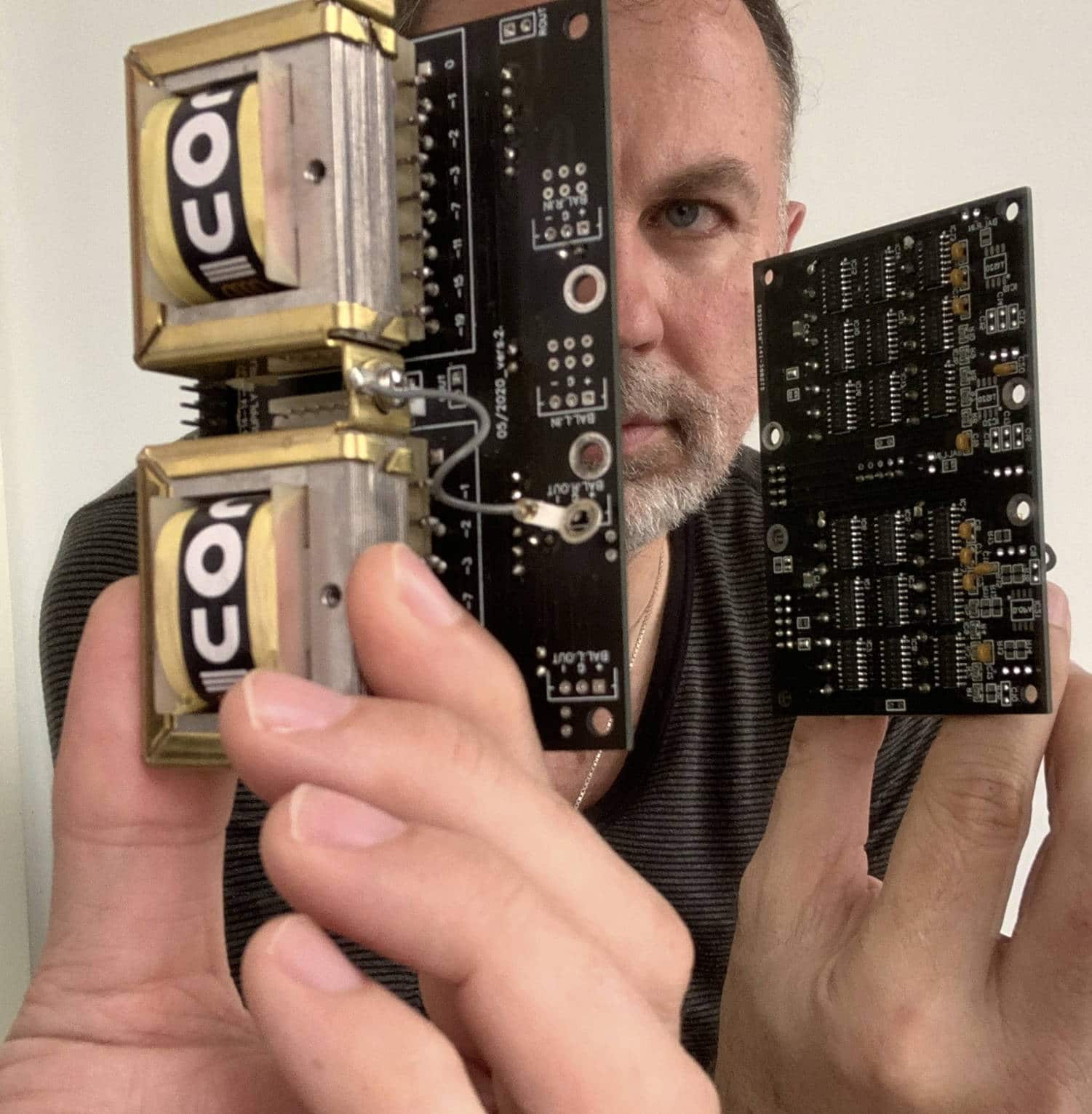 By last October, the icOn 5 had reached a 95% completion stage. However, a sense of complete satisfaction eluded me. I suspected that while technical specifications and figures might have improved, there was more to achieve. My aim extended to superior sound quality, enhanced compatibility, and an entirely new avenue for audiophiles who relish experimenting and meticulously tuning their equipment, in perpetual pursuit of something distinctive.
So, I redesigned the icOn 5. My intention was to present a genuinely groundbreaking offering. The icOn 5 represents more than just another set of supplementary "mods" for the renowned icOn 4PRO passive preamplifier series. Finding a preamplifier within this price range that surpasses the quality of the icOn 5, whether active or passive, will prove to be a challenging endeavour.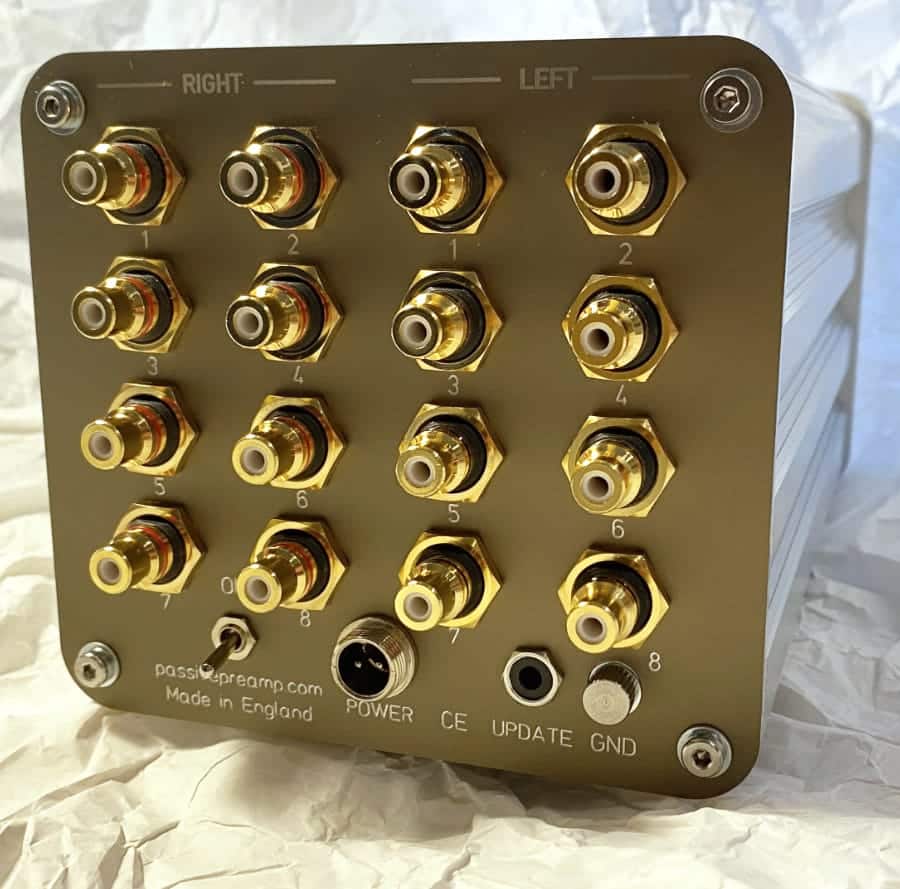 new features
Noteworthy enhancements
New autoformers (with silver wiring as an option) featuring lower inductance, translating to a more vibrant, livelier and transparent sound
Enhanced precision and smoothness in volume control, now spanning 136 steps, a substantial improvement over the 68 steps in the 4PRO models. This advancement extends the attenuation range from +3dB down to -80dB.
Refinements in fine-tuning with 0.5dB increments from -48dB to +3 dB and 1dB increments below -48dB.
Introduction of a high-voltage input (RCA1) with a maximum of 20V RMS (56Vpp), complemented by an additional 12dB attenuation (resulting in a maximum volume of -9dB).
Implementation of an input buffer to enhance compatibility with various sources. This addition addresses the autoformers' requirement for low driving impedance. The buffer can be bypassed for passive preamp mode.
Inclusion of an 8-step tilt control, each at a 0.5dB interval, with the option for deactivation. It resembles the vintage Quad tilt control, centered around 900 Hz. It allows for up to 2 dB boost or cut at 20Hz and 20 kHz. This is in response to many clients asking for a predictable very easy way to improve the sound of particularly old vinyl. This tilt works like an ultra-precision very subtle tone control but can be completely bypassed.
Incorporation of 8 pairs of RCA sockets, boasting future-ready user-reconfigurable I/O and an AV bypass function.
Adoption of a larger 3-digit white 7-segment display for improved visibility.
icOn 5 is for you if you value:
Sonic transparency, ensuring no additions or subtractions from the sound. This ensures that the audio remains pure and unaltered, allowing you to experience your music exactly as it was intended.
Comprehensive remote control with a generously sized display, easily readable from afar.
Precise volume adjustment in 0.5 dB increments, along with balance, mute, AV bypass, and tilt control.
8 pairs of versatile I/O sockets, allowing for adaptable and user-modifiable configurations.
Seamless compatibility with virtually any unbalanced source and power amplifier.