Stock is coming in February! Order now, it's fantastic for this low price, isn't it?
48 68 steps over a 59 72 dB range, mostly in 1 dB increments
2 input, 2 output pair RCA sockets
no optical encoder, acrylic faceplate
Available on backorder, shipping from February
After receiving your order we will confirm the expected delivery date and send you a proforma invoice for a 50% deposit, please read the T&C for more information. Please do not ask us to undervalue customs declarations. Customs duties and VAT are governmental taxes and not paying them is actually committing fraud and against the law. We won't risk being sued for tax evasion. Thank you for your kind understanding. If you have any questions or need more details please contact us.
From a happy customer:
I think by now I have a clear idea as to what I have got with your preamp. To cut the long story short – everything is great. Since I was always connecting my phonostage directly into the power amps, it was really easy to establish what – if anything – has changed with the introduction of the Zen. And the answer is: nothing. The only difference is a positive one – I can now listen to much lower volumes without any degradation in tone or dynamics. And that is not a small thing. Now, in addition to that, I can also connect a better DAC into the system, without being constrained by the need to use a DAC with its own volume control. And so I did, by, first, (re)introducing Metrum's Pavane into the system, and then swapping it for Metrum Amethyst. Amethyst is a lesser DAC, of course, but then I can make use of Pavane's balanced outputs to better effect where it really matters – in a headphone system in the office. So, all in all, I am really happy with what I have now.
Thank you very much again!
Alex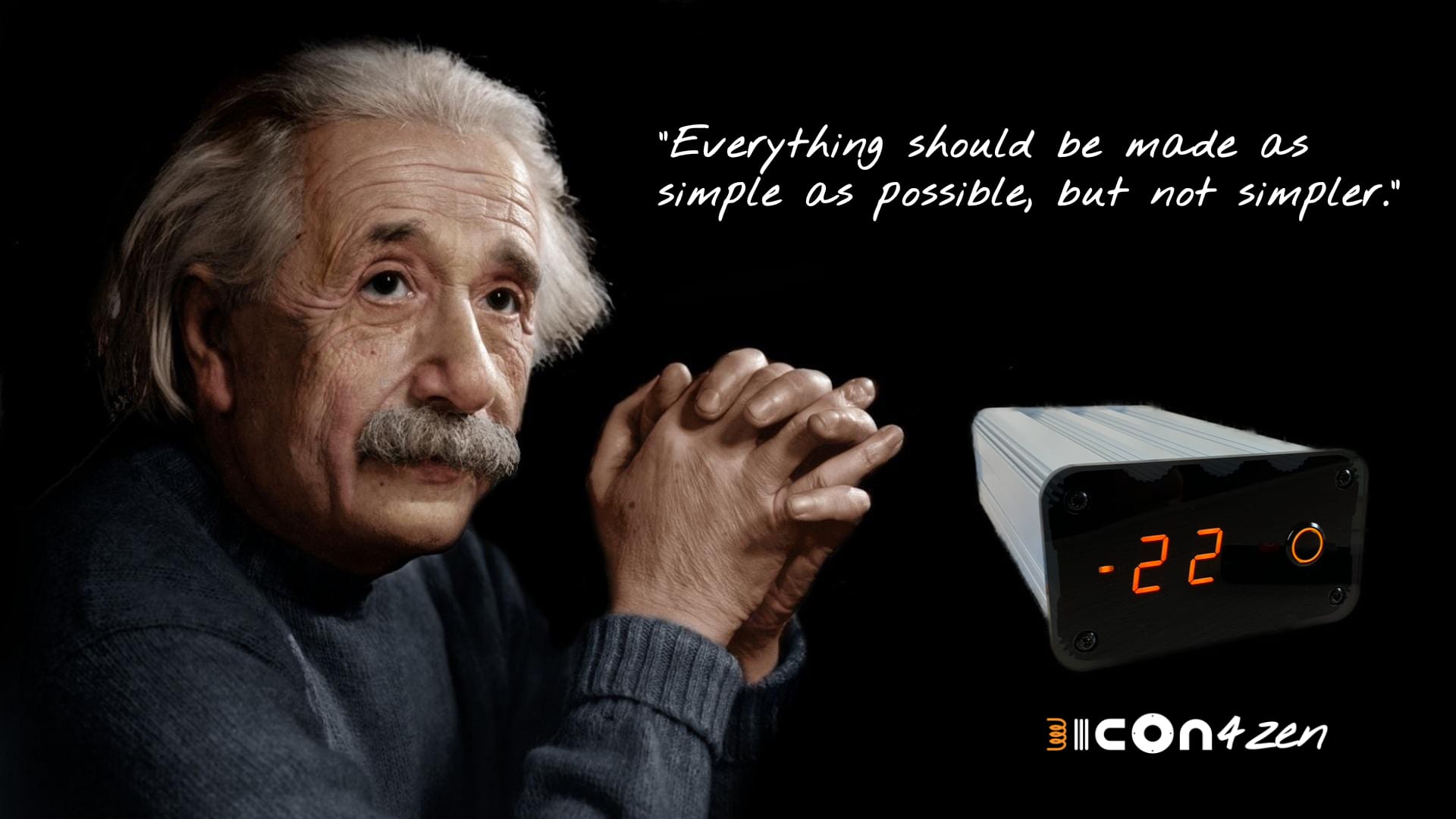 Specification:
- Slagle autoformers, the same as in the more expensive models, which means exactly the same sound
- unbalanced, 2 RCA in, 2 RCA out (one RCA out can be a line out without attenuation)
- 48 68 steps
- Max. input level: 6V RMS
- Apple Remote compatible OEM remote
- power: 5V/1A
- 2-digit amber LED display, volume display in dB or in numbers
- balance function
- night mode: the volume display goes off after remote operations
- stand by: preserves the settings instead to switch off with the power switch
- one push-button "Zen" control on the faceplate, the main controller is the remote
- 1-year warranty
Shipping cost:
United Kingdom: $45
Europe: $100
United States: $100
Rest of the world: $130