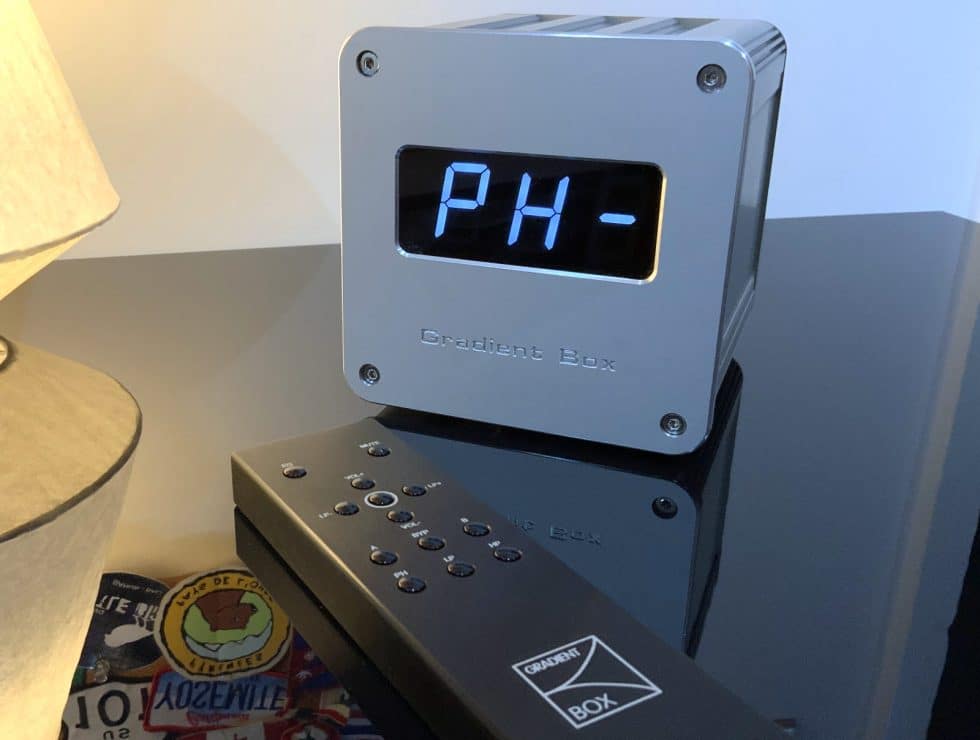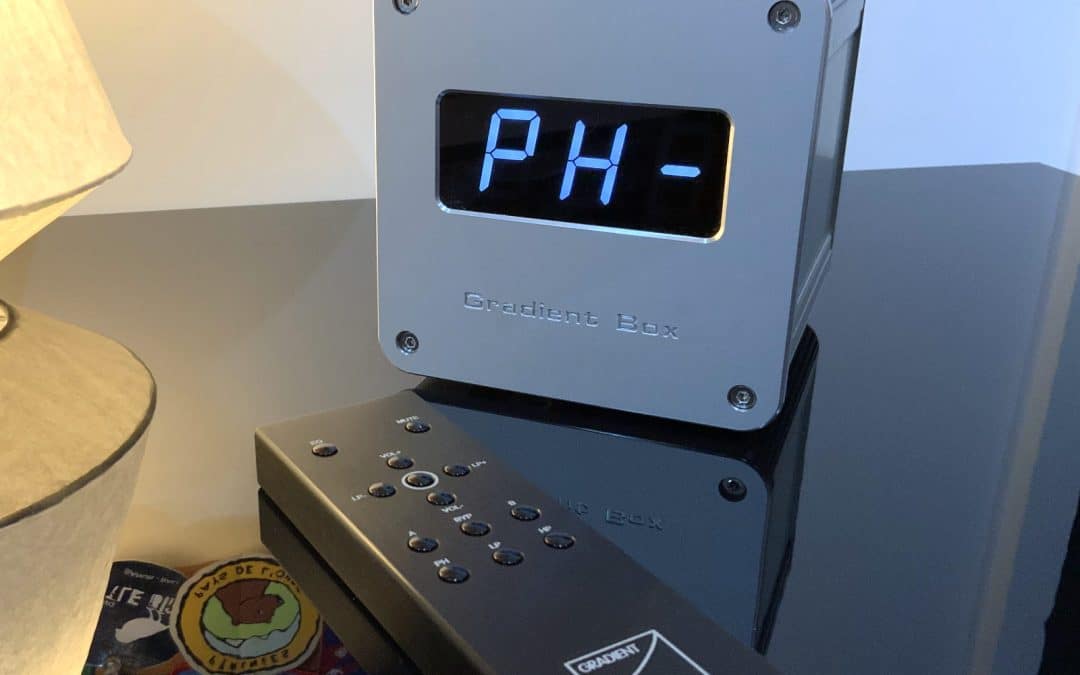 I'm a control freak a bit… I design and build everything with a built-in microprocessor and remote control. The brand new Gradient Box is an easy to setup and fine-tune subwoofer crossover – ever first in its class with a … guess what … yes, with a gorgeous black IR remote.
More soon on our website, in the meanwhile, read about it in this guest post:
https://6moons.com/audioreview_articles/icon-gradient-box2/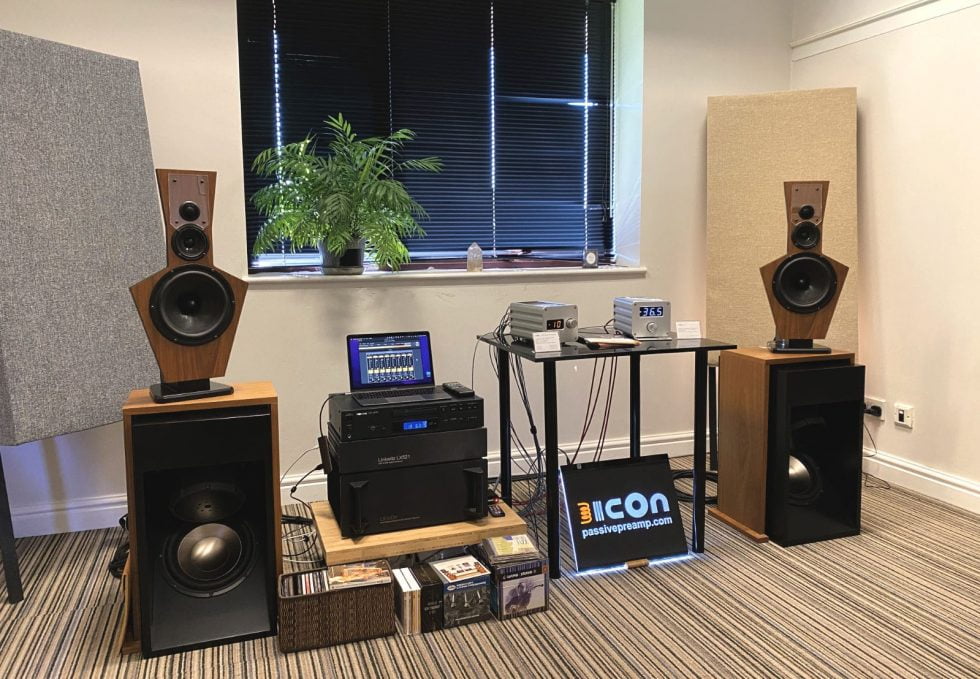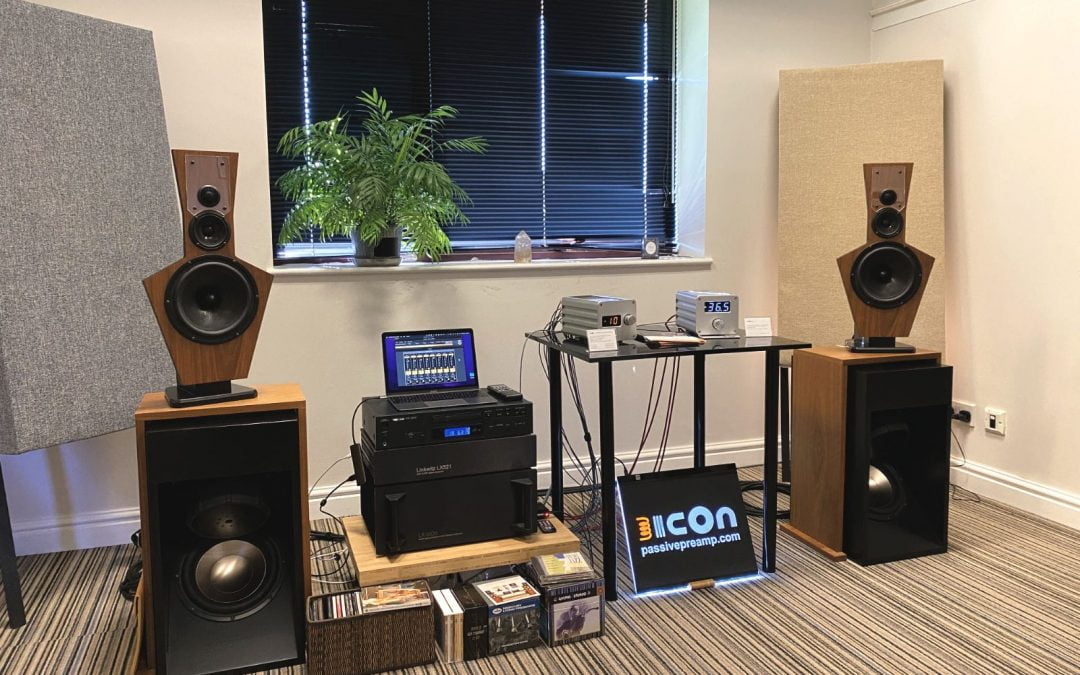 Thank you for visiting us at the UK Audio Show.
It was a great show, we got a lot of positive feedback about our products.

"This room sounded amazing – I rank it 3/4th overall.
The owner was great and let me have the volume on a remote!
There was a CD player, so we could play the Bob Marley – Stir it Up (Yes that's us) They also played this Liberty album, which sounded so cool."
"The best of the hi-fi show. Very good. Your one is the most transparent, but the trouble is a lot of people don't understand about grain free. It is very clear and good quality."
"Awesome sounding room."
Featured in:
Stereonet
"icOn produced one of the most natural-sounding rooms to my ears. Everything about it just sounded right – unforced, balanced and with realistic timbre yet communicative, engaging and dynamic.
This would be due in no small part to the icOn 4PRO multichannel passive preamplifier, which starts at £3,119 for two channels or £4,999 for the four-channel version. Furthermore, you can opt to have up to eight channels (£6,999), enabling you to drive something such as the remarkable active Linkwitz LX251 loudspeaker system and DSP crossover.
Also on show was the just-announced icOn 5 (£5,999), which offers 168 half-decibel volume steps maxing out at 83 dB and fully user-configurable ins and outs; for instance, 6 in/2 out, 5 in/3 out, 5 in/2 out+1 line out and optional AV Pass.
One of the most common questions I was asked over the weekend was, "which room should I really check out?" and icOn Audio's room remained in my top three all weekend."
Stereonet article on the bottom of this page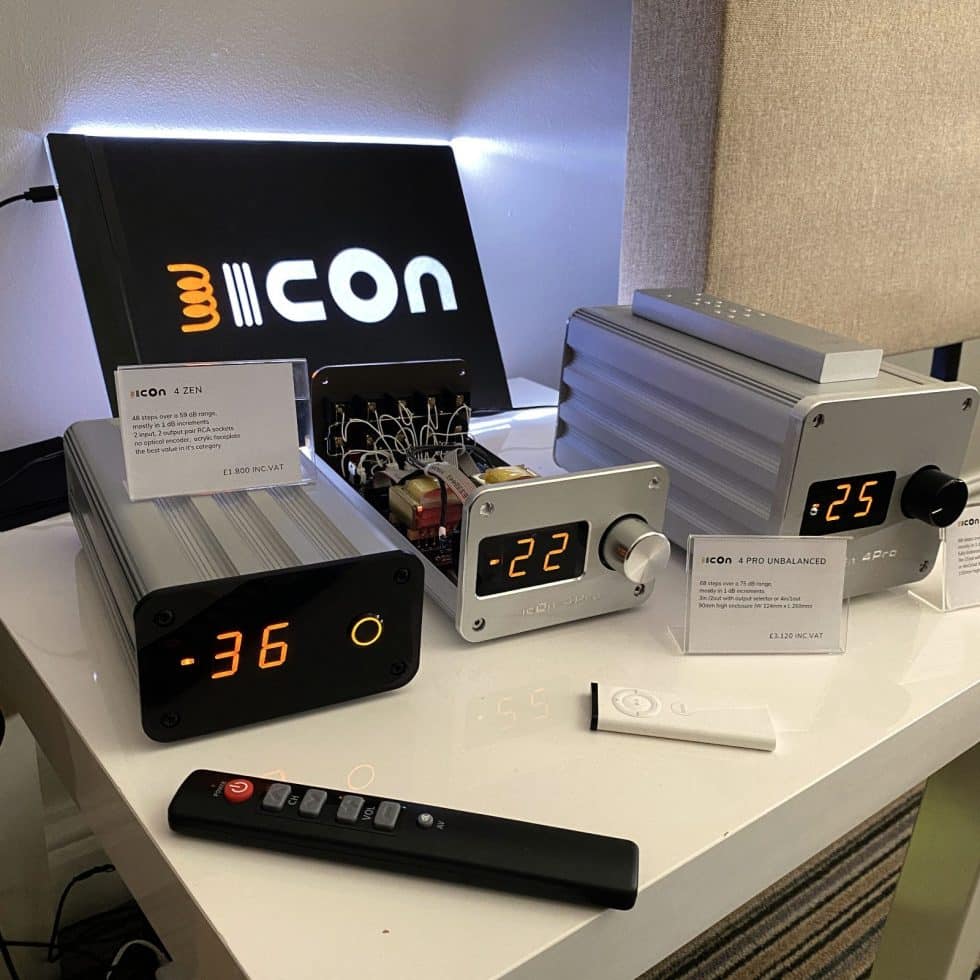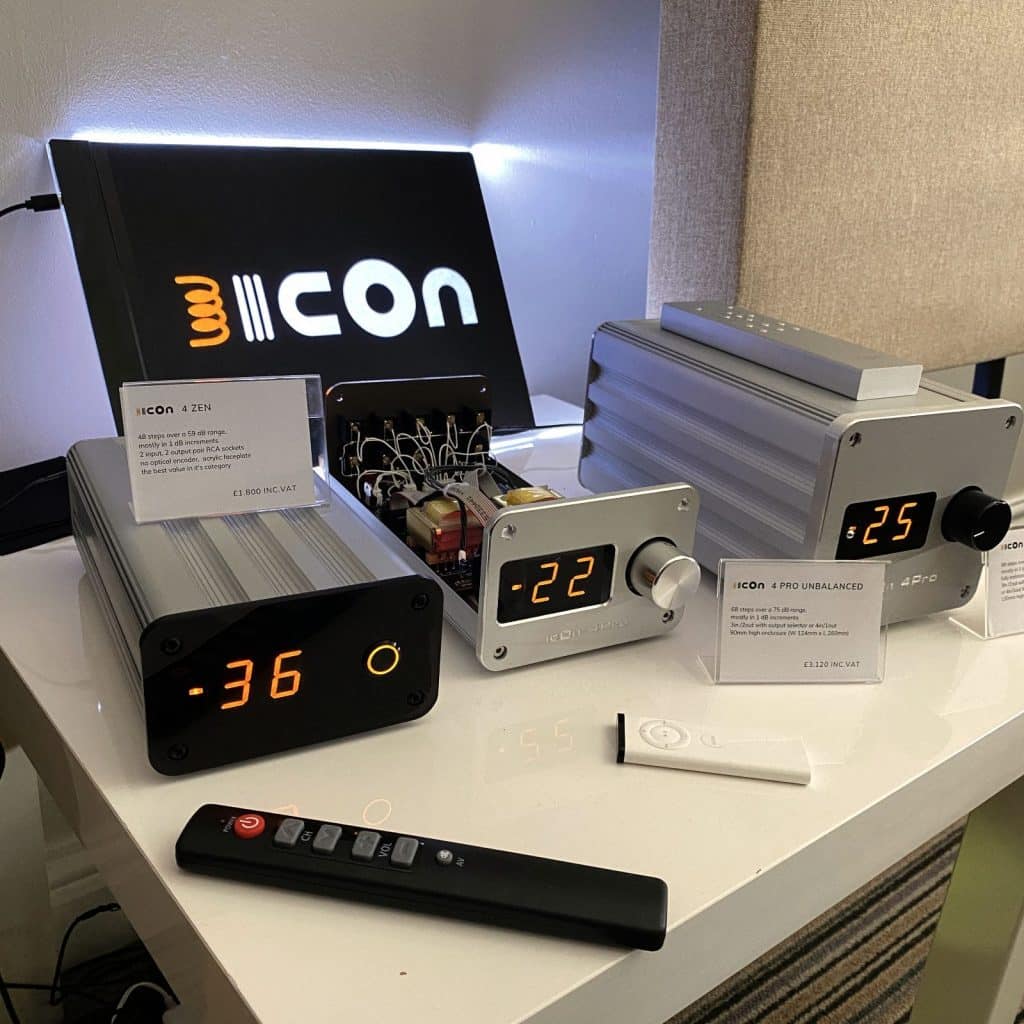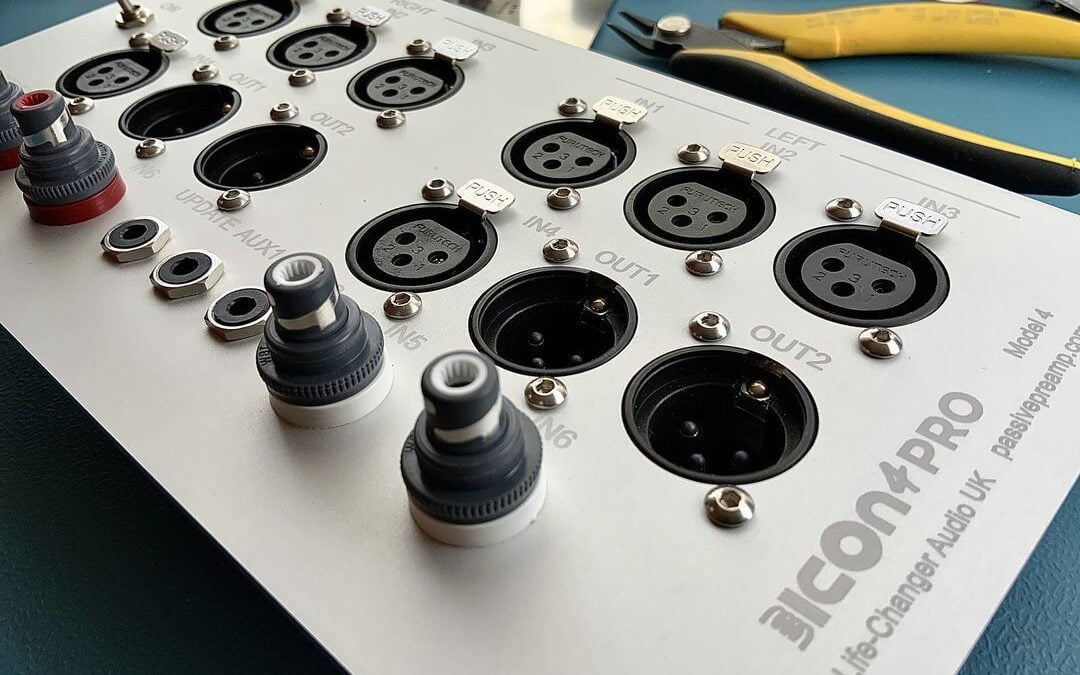 Furutech rhodium plated XLR sockets with pure copper conductors, WBT-0210 Ag high purity silver RCAs, double pair bespoke Slagle silver wired autoformers for real balanced operation, 68 remote controlled steps, exceptional 75 dB attenuation range, high tech German CNC machined rear and faceplates, smart features, the most transparent and comfortable sound control without any "own sound" or coloration, very happy and satisfied customers worldwide, high end without the eye-watering price tag of other competitors… Yes. This is one example from our icOn 4PRO AVC passive peamp product family. Any disadvantage? Sorry, there is one … you should wait 2-3 months for it due to the ever growing demand.